We grateful thank the following for the many blessings they have bestowed upon this hermitage and the outreach programs we help with their generous donations. They have never denied a request we have made in our times of need and for that we are truly grateful. May God always keep a place in his heart for each and everyone of them. For we know that we will always remember their generosity in our prayers.
And if you are not able to materially donate, we do just ask that you pray for those who are in most need of His Mercy. Our lord knows who each of them are. Know you are all in our prayers. God bless you all.
Friends of the Hermitage Library
CARTHUSIAN FOUNDATION IN AMERICA INCORPORATED
1A ST BRUNO DR, ARLINGTON, VT, 05250-9505


Friends of the Hermitage Chapel
Friends of the Immaculate Heart of Mary Hermitage Grotto
Friends of the Hermitage Pantry
Magundi
Friends of the Hermitage Medical Outreach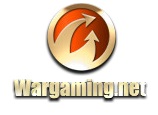 Friends of the Hermitage General Fund
We wish to also extend our gratitude and keep in our prayers all those who have been so generous in their support of the Immaculate Heart of Mary's Hermitage yet wish to remain anonymous.

"But when thou dost alms, let not thy left hand know what thy right hand doth. That thy alms may be in secret, and thy Father who seeth in secret will repay thee" (Matthew 6:3-4).
"As every man hath received grace, ministering the same one to another: as good stewards of the manifold grace of God" (1 Peter 4:10).